I realize it's not a question that comes up too much when brides in Southern Oregon are interviewing me as a DJ for their wedding, but getting an idea of the gear a DJ runs can be valuable in your decision-making process. Comparing DJs might be like comparing a Hyundai to a Mercedes. Learning about the upper-end, middle, and lower-end caliber of DJ and the type of gear they use can be very valuable when it comes to your big day.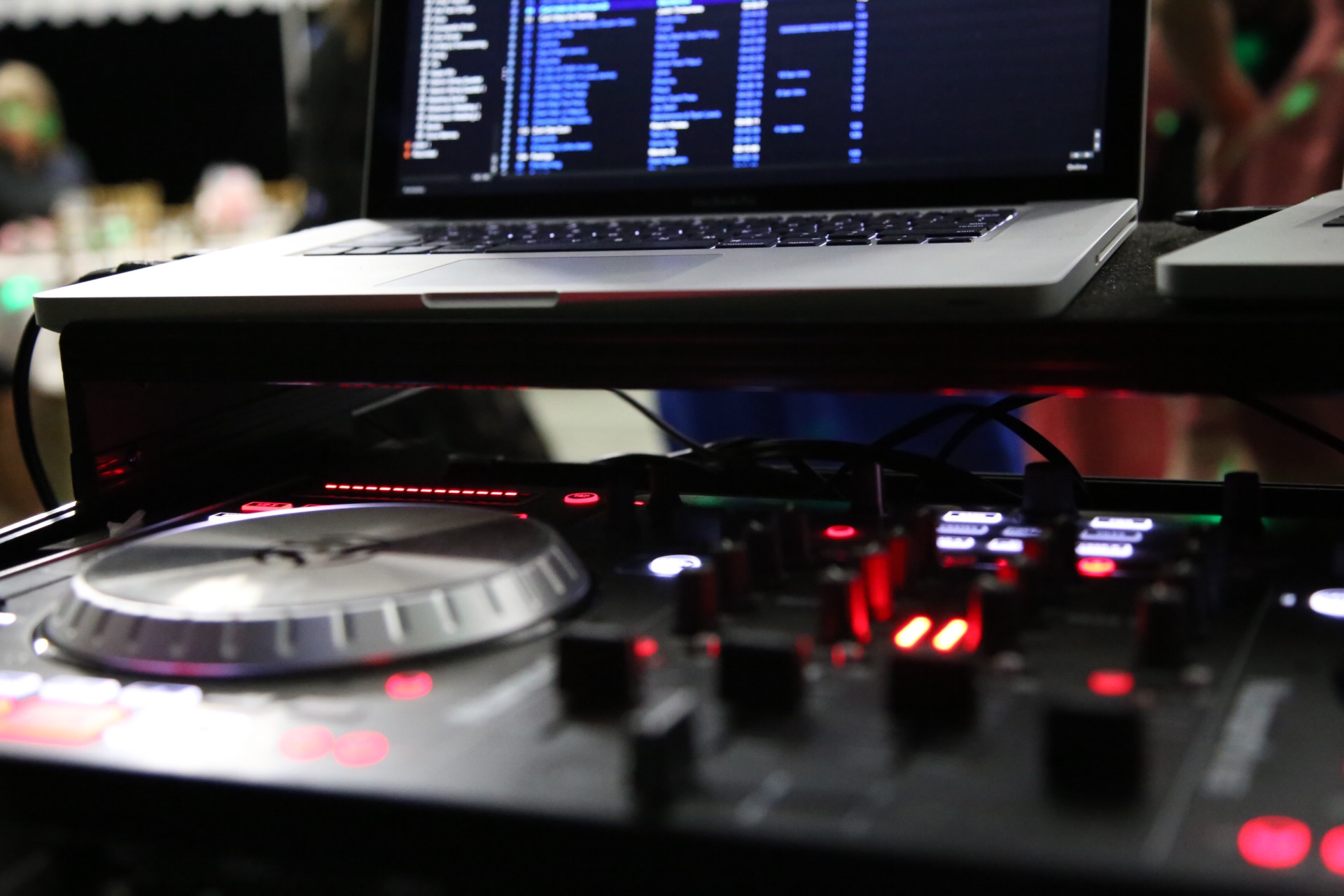 You are likely going to need a Wedding DJ that will be able to accommodate announcements throughout the event. Does the DJ have a wireless handheld mic to make those announcements from different areas if need be? More importantly, do they have that wireless mic for toasts that don't require them to be right next to the DJ's table.
Find out if the mobile wedding DJ has dance lighting. Next, what does it look like? Ask to see pictures of their setup. You want fun, interactive lighting but not the overboard strobes and strands leftover from Halloween. The last thing you want is to have a scrubby, make-shift DJ stand out in a negative way at your classy wedding.
While the bride and groom don't have to get into the technical details of what specific microphones or speakers are being used, you can get a sense for the caliber of DJ based on experience and feel.
When DJing wedding events in the Medford, Oregon and surrounding area, I make sure to use gear that makes me feel confident from event to event. I use a headset microphone for the officiant that I don't have to worry about dropping a signal. I use speakers that have great clarity and quality range. I bring backups of pretty much everything from mics, to speakers… even computers. Let's be honest, it stores the music and I don't want to stress if anything happens.
I can't stress enough that the gear doesn't make a quality DJ. A bad DJ with top gear is still a bad DJ. A good DJ with sub-par gear will still know how to work a crowd and understand the flow of the event well. Finding the a DJ that knows what their doing and has quality gear will make for a smoother, better sounding event.